IANPHI Leaders at World Congress on Public Health in Rome
---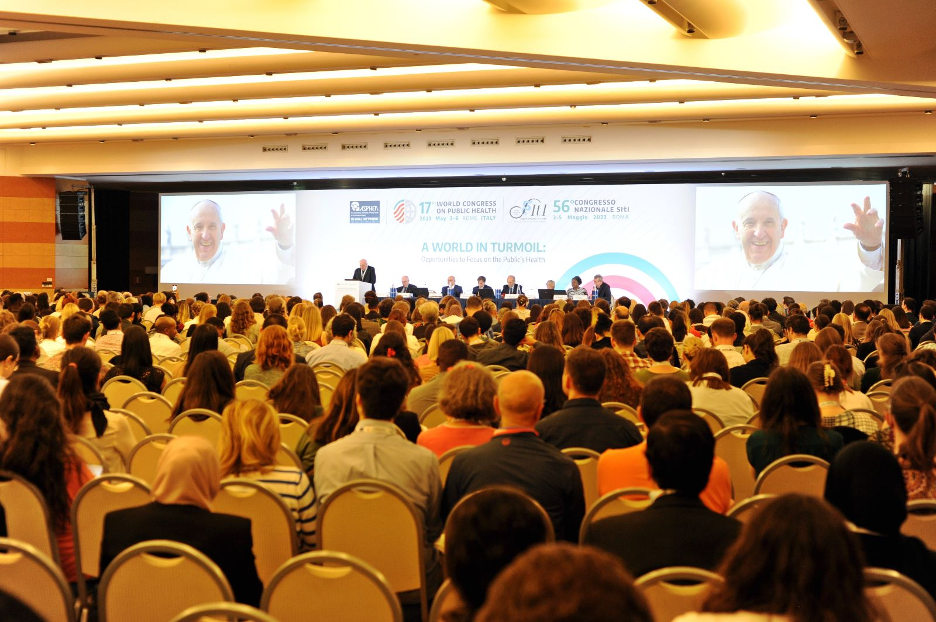 The World Congress on Public Health was held in Rome May 3-6, 2023 and brought together global leaders, policymakers, and professionals in the field of public health. IANPHI participated, with President Duncan Selbie and Secretary General Anne-Catherine Viso leading the delegation. The event emphasized the crucial role of budgetary commitments in realizing effective public health strategies. Additional sessions shed light on the World Health Organization (WHO) Roadmap and the involvement of young professionals in shaping the future of public health.
During the opening session, Selbie told the Congress that an organization's true strategies are revealed in its budget. Without a budget commitment, public health strategies are often hindered in achieving their desired impact. Health leaders must work with finance ministries to ensure that public health strategies are properly funded, he noted.
 At a later session, Jim Campbell, Director of the WHO Health Workforce team, presented a roadmap to build the public health and emergency workforce. The roadmap was developed in collaboration with IANPHI, the Association of Schools of Public Health in the European Region (ASPHER), and the Global Network for Academic Public Health (GNAPH). It emphasizes the need for collaboration between National Public Health Institutes (NPHIs), schools of public health, and professional bodies to enhance the capacity and skills of the public health workforce.
Share This Story